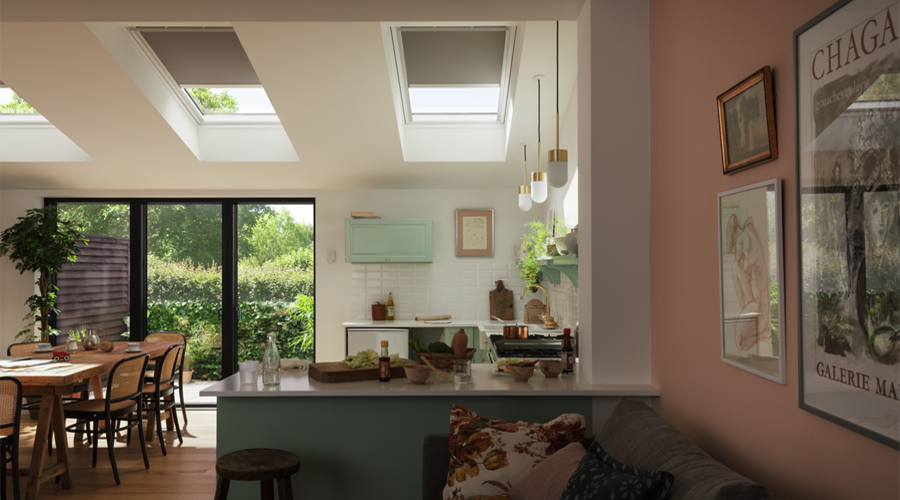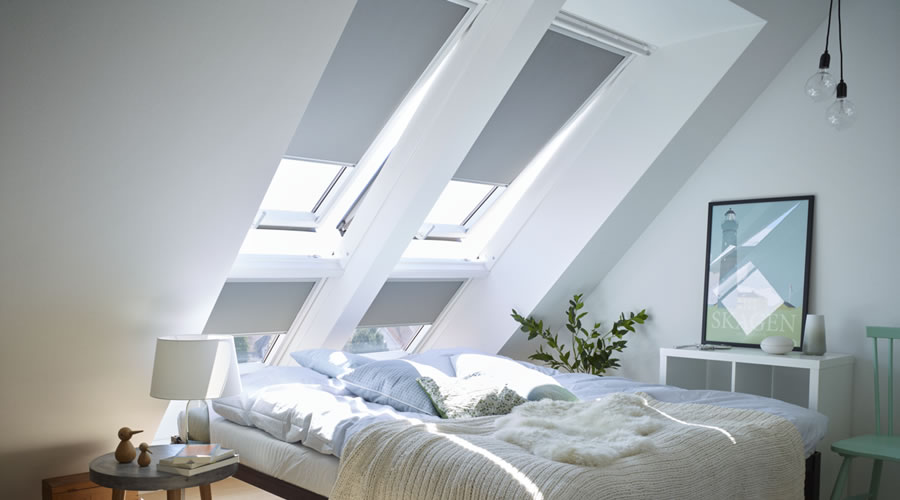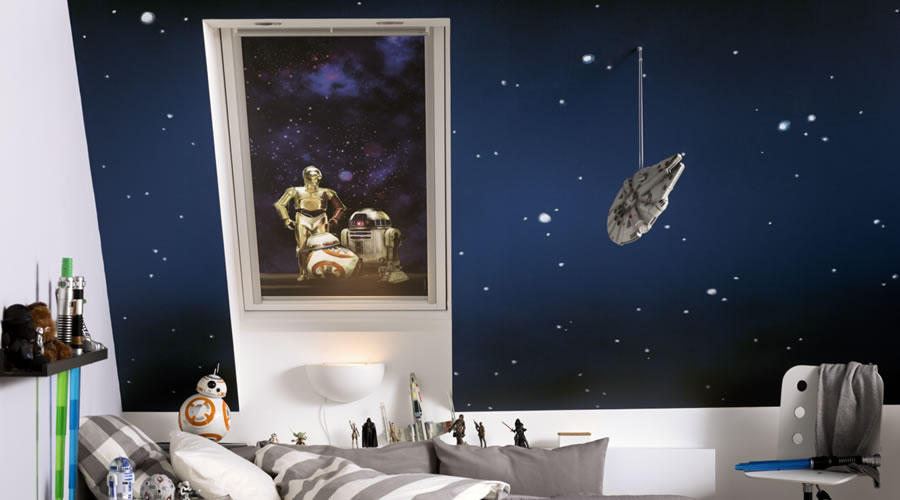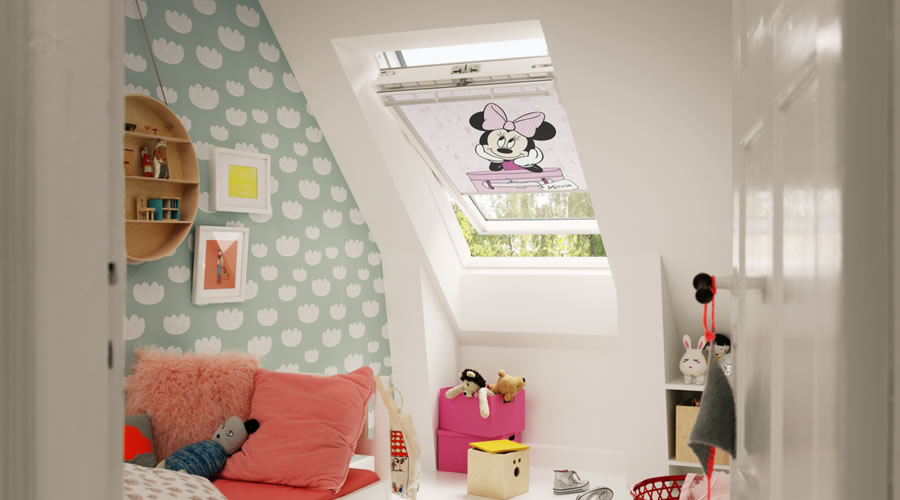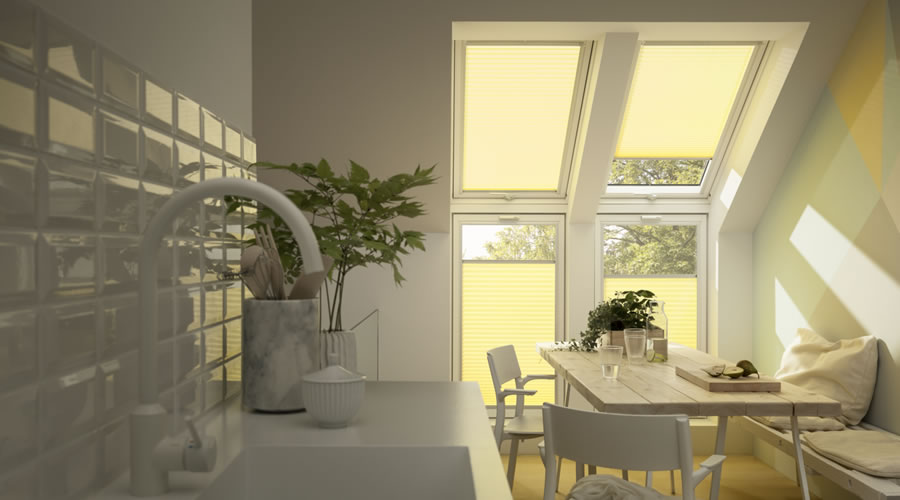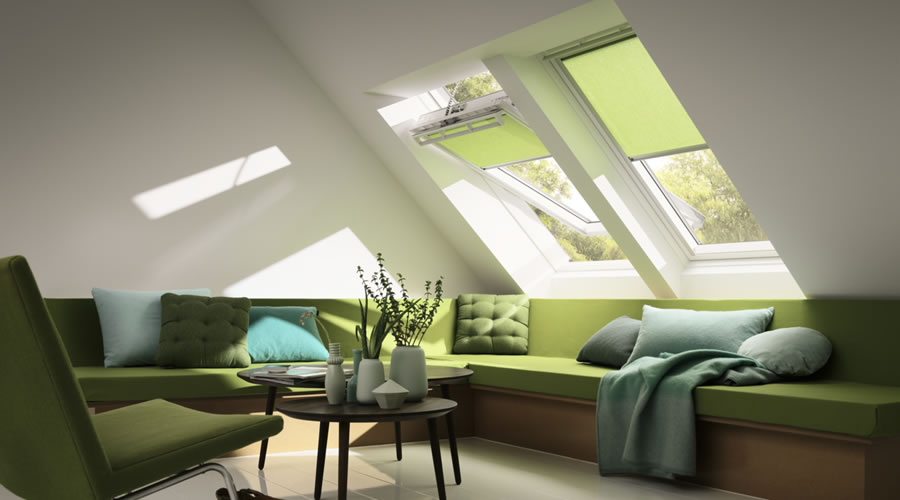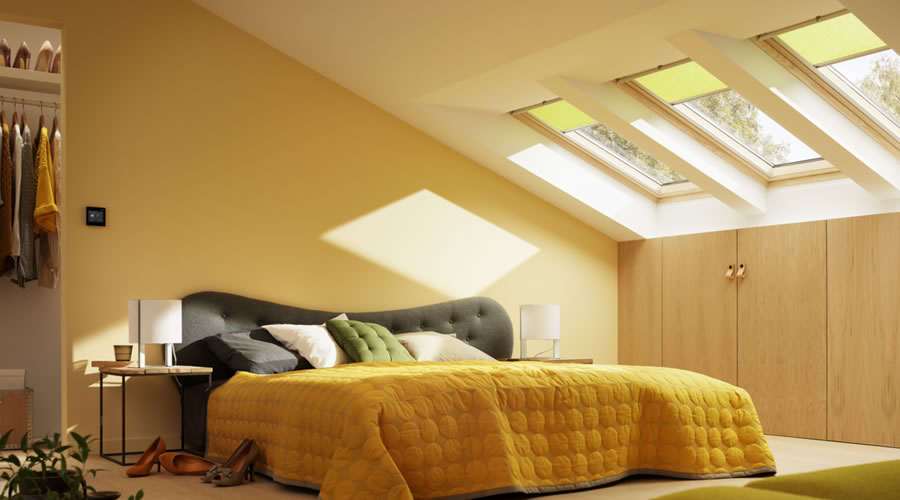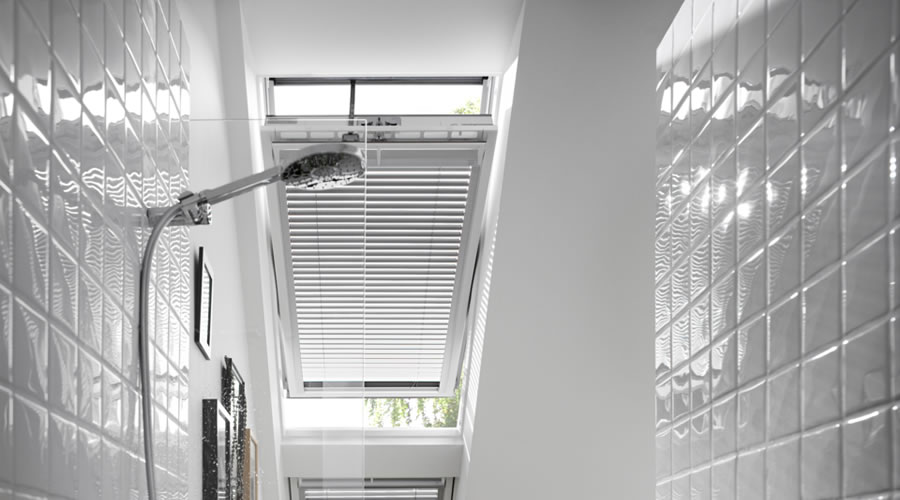 Skylight blinds are an ideal finishing touch for skylight windows. You'll have total control over the light coming into your room and it provides an attractive decorative design to the room. Our large selection includes hundreds of styles from our Roller, Pleated and Venetian blind ranges in bright colours, subtle neutrals, as well as a rich variety of patterns, textures and finishes.
For bedrooms with rooftop windows, we can provide blackout fabrics where the advanced materials can offer heat protection, sun screening and overall light control.
For the summer they can help to stop the early-morning summer sunshine from disturbing your sleep whilst their design also reflects heat in the summer and retains it in the winter.
Our roof blinds are compatible with roof windows, loft windows and skylights and come with electric, solar or manual operation.
Skylight blinds can be supplied for a number of key manufacturers, including Velux, Fakro, Keylite and Dakstra.
Please call us today on 01494 716436 where we can advise you on the ideal skylight blinds for your home and answer any questions you may have.