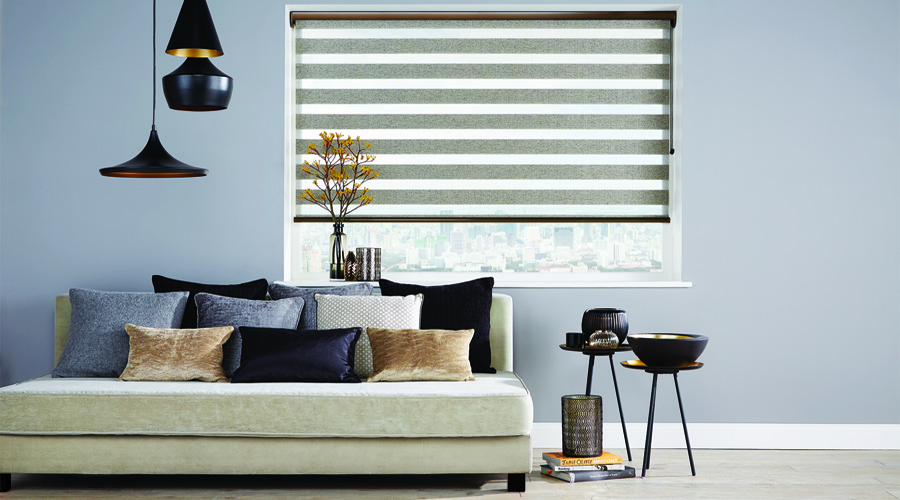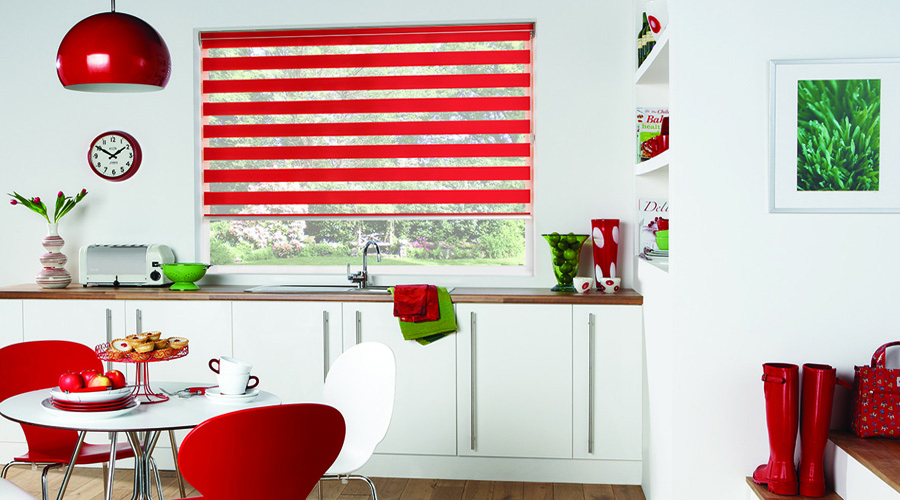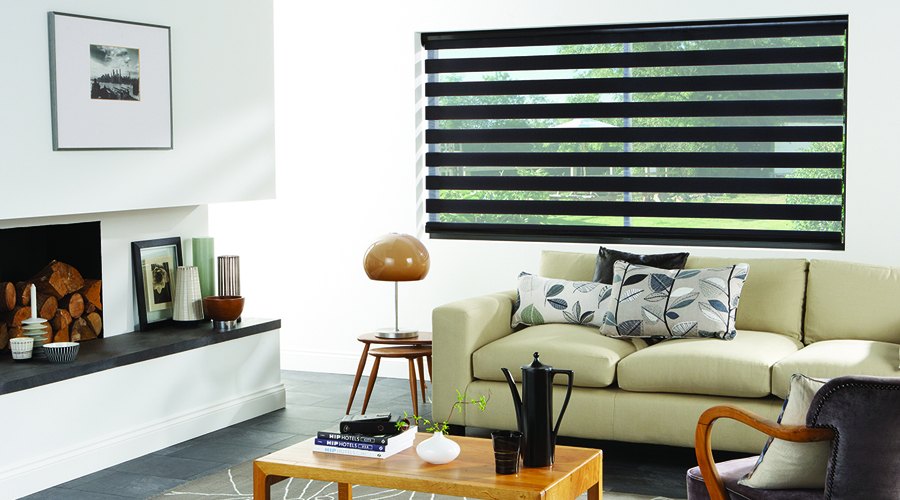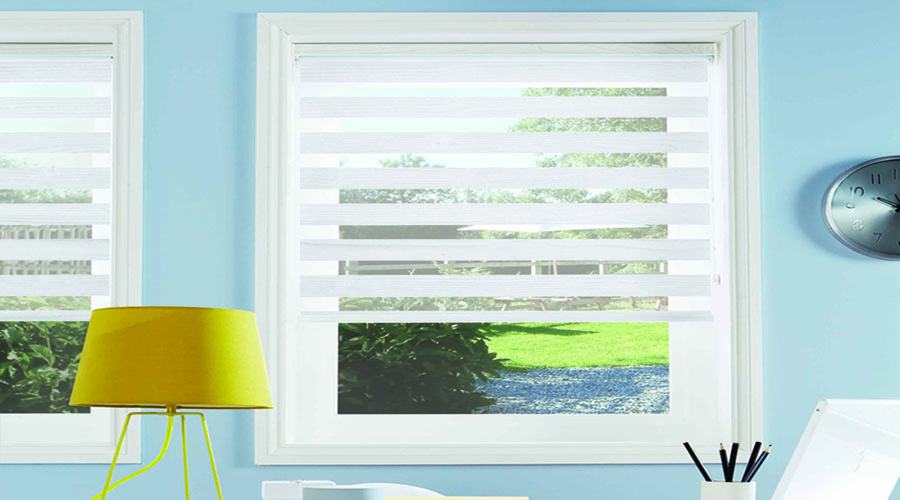 Double Fabric Roller Blinds also known as Night & Day Blinds and Zebra Blinds, featuring horizontal bands of Transparent Voile and Decorative Fabric, that slide past each other to offer perfect privacy and light control.
Easy to use by a single side control chain, the woven horizontal stripes slide past each other between the open "translucent – opaque" position and the closed 'opaque-opaque' position. The same chain raises and lowers the blind to any height in the window.
Vision is a stylish fabric that gently filters and softens daylight whilst also offering you the option of a privacy blind.
These roller blinds have many features and benefits:
Contemporary design and stunning fabric options
Limitless light control
Enhancing privacy, reducing glare
Works in a similar way as a classic roller blind
Motorised/Electric Roller Vision Blinds
Our motorised/electric Roller Vision Blinds offer luxury and convenience all with the push of a button. Motorised/electric blinds let you filter how much daylight enters your home and maintains privacy, even when blinds are in difficult to reach locations.
Our motorised/electric Roller Vision Blinds are completely child safe as they do not have any strings or chains and you have the ability to operate five different blinds on the same remote, removing the hassle of individual remotes.
Please call us today on 01494 716436 where we can advise you on the ideal roller Vision blinds for your home and answer any questions you may have.